Active Citizens
Active Citizens are individuals across the world who want to make a difference in their community.
---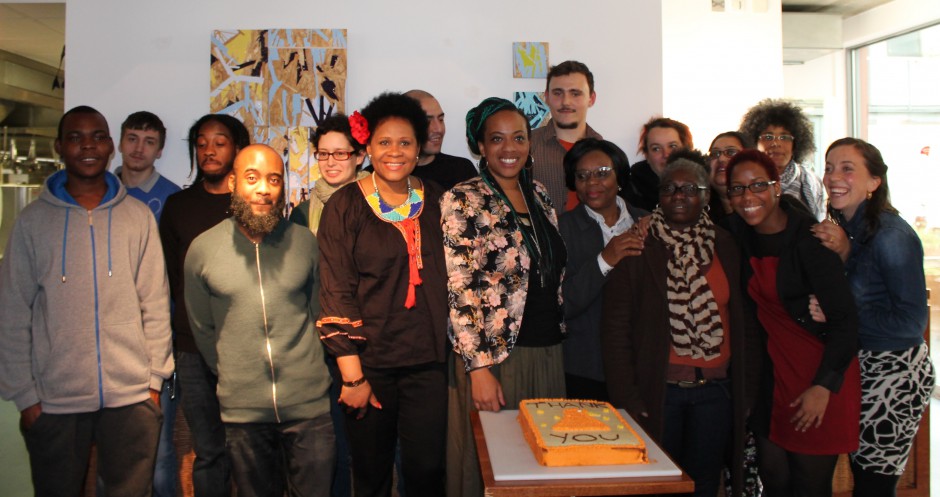 Active Citizens are individuals across the world who want to make a difference in their community. They are people and institutions established, trusted and valued in the community – volunteers, staff, apprentices, religious leaders, politicians, youth workers, social entrepreneurs etc. They are influential and working to improve the lives of people living in their community. Through the programme they are equipped with the skills and knowledge needed to design and implement social action projects to tackle social issues in their community.
Shoreditch Trust is delivering the Active Citizens programme in partnership with the British Council. We are recruiting participants for the 2017/18 course which will take place from 20th November - 24th November 2017.

Enroll for Shoreditch Trust's Active Citizens Programme
Globally Connected, Locally Engaged

Are you interested in social change, do you want to make a difference in your community? Are you already working on a social action project and want to build your networks? This programme aims to increase the contribution of community leaders towards improving the environment around them, setting up enterprising initiatives to solve problems and creating sustainable change both locally and globally.
This is a great opportunity to meet new people who are interested in making a difference in communities. People are becoming increasingly connected and in ways you may not have imagined. Active Citizens envisages a world where these connections lead to positive outcomes, for a more sustainable world for everyone.
By going on the Active Citizens journey you will gain a fresh perspective on yourself, others and the world around you. As an Active Citizen you will have:
• A strong sense of your own culture and identity
• Knowledge and understanding of your local community
• Project planning, leadership and management skills
• Responsibility towards sustainable development
• Recognize value in, and work effectively with, difference
The programme is free and open to anyone aged 18 and above who has an interest in community cohesion, social action, and professional/personal development in Hackney. If you are interested in applying, please complete an application form and return it via email by Monday 13th November 2017 to info@shoreditchtrust.org.uk.

For further information, please visit:
https://www.britishcouncil.org/active-citizens

Programme Details:
Monday 20th November to Friday 24th November  ¦  9.30am to 4.30pm
1st Floor Conference Suite, 8 Orsman Road, N1 5QJ.
Refreshments and lunch will be provided each day.
The modules below represent the learning journey for participants. This learning journey is delivered in workshops over a week:
1. Introduction to Active Citizens
2. Me - Identity and Culture
Participants get a better understanding of the concepts of identity and culture and apply their learning to understanding the beliefs, behaviour and attitudes of themselves and other people.
3. Me and You - Intercultural Dialogue
Participants learn methods of dialogue as a tool for building empathy, trust and understanding within and across cultures.
4. We Together - Local and Global Communities
Participants develop an understanding of 'community' and its relationship with identity and culture. The group apply their learning to their own community to identify the problem they would like to address and the people they need to engage to achieve their objectives.
5. Social Action Planning
Participants focus on planning a social action initiative in their community, considering the process in different levels of detail and complexity. This involves identifying and clarifying their agenda, a specific intervention and how they will deliver it.