Caragh Stewart
Organisational Development Manager
---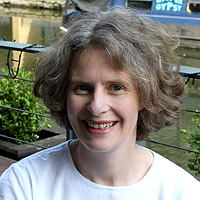 Caragh's core role primarily supports the Shoreditch Trust's health and wellbeing services which includes oversight of contractual reporting and invoicing.  
Caragh has responsibility for monitoring and evaluation systems and has implemented bespoke systems for data capture and analysis. These systems reflect Shoreditch Trust's person-centered approach and focus on the client; they support our daily work, help us to understand how we work with our community and shape our future planning and development.
In the course of her working life Caragh has been involved in the charity sector and in commercial business; she has worked in project management, is a trained conservator of sculpture and buildings.  She has a questioning approach and a strong interest in art, design and creativity.