Paul Adair
Practice Lead: Volunteering and Peer Support
---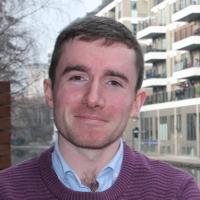 Paul liaises with clients who access our service, organising and facilitating the courses we offer and generally trying to make sure everything runs smoothly. He is glad to work for an organisation which helps people facing challenging circumstances.

Paul has a degree in history and politics and previously worked for two community development organisations, as well as an international development charity. He has a Masters degree in 'Participation, Power and Social Change', and is an experienced facilitator, particularly in engaging young people.

When not in work, Paul enjoys reading, playing football (badly), watching football (more successfully), listening to music, cooking and generally exploring.