Active Citizens
Active Citizens are individuals across the world who want to make a difference in their community.
---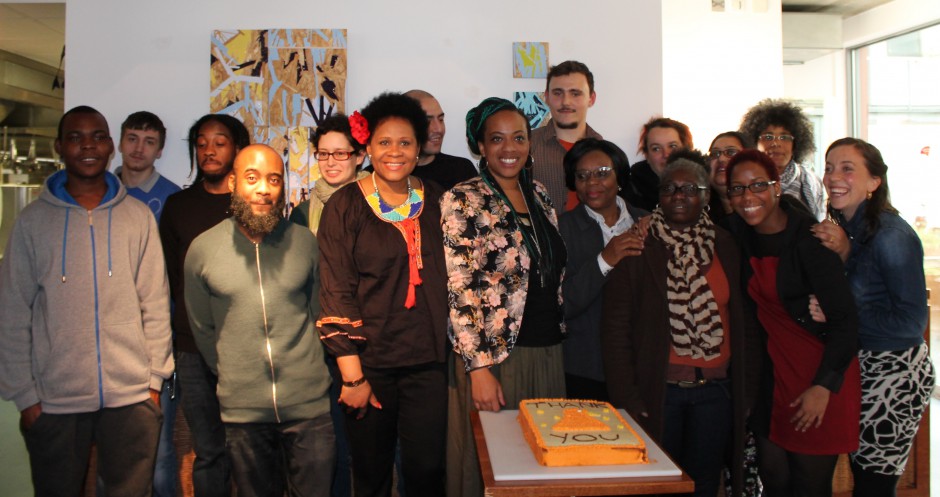 This year, Shoreditch Trust's Community Champions is working in partnership with the British Council's Active Citizens programme to deliver the Active Citizens Community Champions integrated training and volunteering offer at Shoreditch Trust. Participants will complete the Active Citizens learning journey and Community Champion foundation training with a view to moving on to specialise in specific social action and volunteer roles, receiving additional training from Shoreditch Trust projects.
Active Citizens is a social leadership training programme that promotes intercultural dialogue and community-led social development. Through the programme, we bring together people with different beliefs and perspectives to learn from and share with each other. Working with our partners around the globe, we train participants in the skills and knowledge needed to affect social change in their communities.
Do you want to make a difference in your community?
This is a great opportunity to meet new people who are interested in making a difference in communities. Would you like to make a positive impact on the health and wellbeing of your local community? You will be supported and equipped in your role as Community Champion Volunteer. Use your local knowledge and experience to connect with people and encourage positive change.
Enroll for Shoreditch Trust's Active Citizens Community Champions Programme
Globally Connected, Locally Engaged

Programme Details:
This learning journey is delivered in workshops over a week:
Introduction to Active Citizens and becoming a Community Champion at Shoreditch Trust
My identity and culture
Intercultural dialogue: facilitating effective dialogue
We Together - Local and Global Communities
Shoreditch Trust: Our approach to community health and wellbeing
Social Action Planning - Community Champions: Volunteer skills and pathways
Training dates and information:
Training will take place 9.30am to 3pm on
26th, 27th, 28th February and 1st March 2019
Shoreditch Trust Head Office
12 Orsman Road, London N1 5QJ
Lunch and refreshments will be provided and reasonable travel costs will be reimbursed.
To find out more, contact Teresa Buckland:
020 7033 8587
teresa@shoreditchtrust.org.uk
To book your place, please complete this registration form and return to teresa@shoreditchtrust.org.uk.
[To edit a PDF, download the document to your computer. Once opened, click 'Fill & Sign' (usually in the top right corner) and use the 'Add Text' tool.]
For further information about Active Citizens, please visit: www.britishcouncil.org/active-citizens (clicking on this link will open a new window).