Personal Stories
Active Citizen and Shoreditch Trust team member, Edouard, embarked on an incredible International Study Visit to Sudan, as a part of the 2014 Active Citizens programme.
---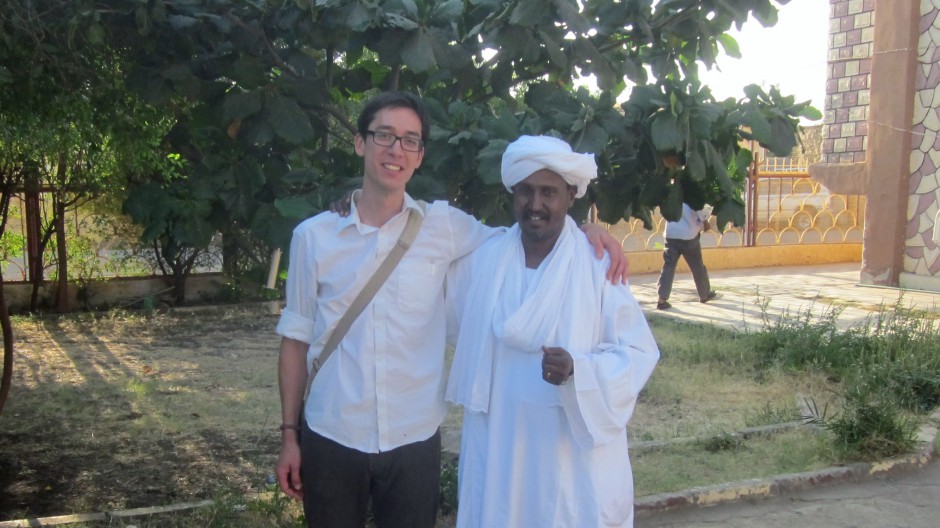 "My trip to Sudan can only be described as overwhelming and humbling. I had had the opportunity to meet local Active Citizens in London through Shoreditch Trust's work, but to meet Sudanese Active Citizens in their homes and communities gave me a completely different perspective on what the programme means and can achieve.
Of course there was some common ground, in terms of the means and tools that people were using to involve their communities and make decisions, but the goals were completely different, on a scale that those of us who are fortunate to live in wealthy countries will rarely stop to think about: safe drinking water, clean and healthy cooking methods, giving women the opportunity to earn a wage for themselves.
The Environmentalist Society worked alongside the British Council to deliver the Active Citizens programme. Their responsibility was to identify, recruit and train organisations and individuals that could provide the cascade training out in their communities. Village 10 in New Halfa was the recipient of Active Citizens cascade training and was the host village for the Active Citizens that visited Sudan.
At the outset, the community leaders had been given the training as well as seed funding, and the challenge to identify and manage what they considered to be a priority area for the village. In this instance, they identified the need to be able to access safe drinking water within their own homes.
Using the seed funding and the training, they were able to raise further funds matched by the villagers themselves to invest into a large mechanical water filtering system and pipe work that could pump drinking water directly into people's homes.
My whole experience was surreal, and a real eye-opener. Friendliness is what I'll always remember from my time in Sudan: their warmth and generosity; how welcoming and inclusive they were; and their pride in what Sudan can be and who the Sudanese people are.
There's more to the impact my stay in Sudan had on me that I could possibly write, but I do know that none of it would have been possible without the Active Citizens programme and the British Council's efforts to make the international exchange possible."