Covid-19 Hackney Emergency Meal Appeal
A community table for Hackney during the Coronavirus pandemic
---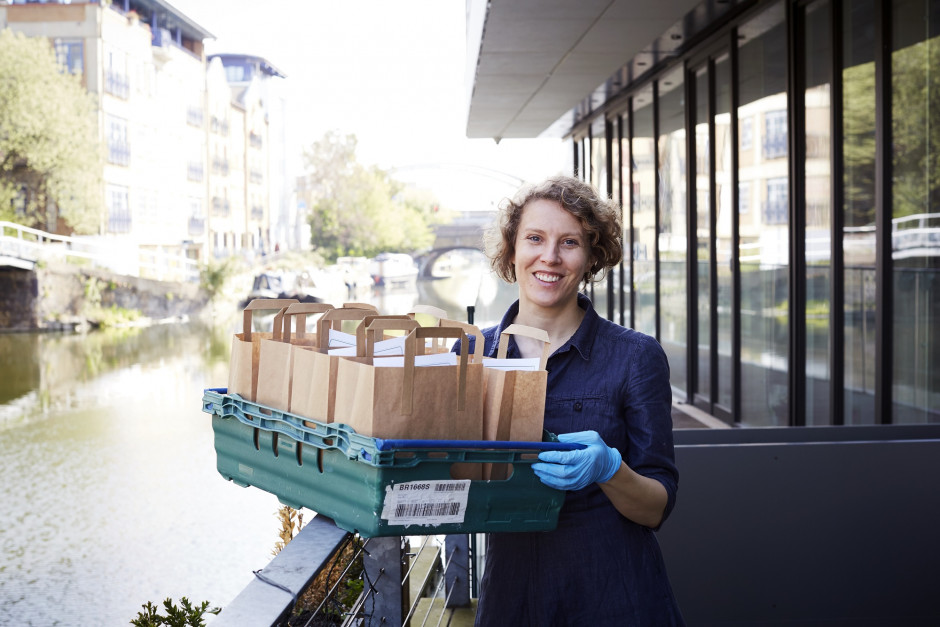 Providing a community table for Hackney during the Coronavirus pandemic
Covid-19 has affected everyone in Hackney, and across the UK, but people who have the fewest resources are struggling the most.
Many of us are dipping into store cupboards or paying to have food delivered, but not everyone can do this. The next few months are likely to be hard for some members of the local community. With 1000 meals a week needed, can you make sure every person can receive a hot meal?
---
Can you help?
Your support, which can be as little as the cost of one meal, can protect members of our community from hunger.
£4.50 provides a two-course meal, fresh fruit and loaf of bread
£22.50 provides a week of meals, fresh fruit and loaf of bread
£90 feeds a family in quarantine for a week
---
How your support changes lives: Nina's story
Nina* and her baby live in a room in a hostel in Hackney. Nina is a busy participant in local life, attending mum & baby groups and community activities. But with an inquisitive little one who is beginning to walk and a single communal entrance to the hostel, Nina and her baby have barely left their small room since the virus began.
Spending her time in the hostel means Nina must spend what little money she has on the electricity meter, to power the lights, sockets and cooker. Some days she has nothing to eat.
---
A Restaurant turned meal hub
With the support of the Hackney community we have transformed the Shoreditch Trust social enterprise training restaurant, WaterHouse, into an emergency meal hub.
Since early April your donations have helped to deliver hundreds of hot meals, with fruit and bread to Hackney people who:
are seriously ill, recovering from a stroke or usually rely on carers family or friends because they are unable to prepare food themselves.
cannot safely visit a food bank because of mobility problems, risks to their health or risks to someone they provide care for.
are without friends and family to drop off shopping.
are homeless, and living in temporary accommodation with no kitchens, or shared facilities which are unsafe for them to use.
Please consider donating a meal for a neighbour or community member. Thank you for your support.
---
Do you know someone who needs support?
Shoreditch Trust is open and here for Hackney, all services are accepting new referrals. Visit our referral page for more information.
Meal deliveries are limited by resources, but we will try our best to support everyone we can.