Summer Newsletter Out Now!
Shoreditch Trust's summer newsletter is packed full of sizzle!
---
18 June 2019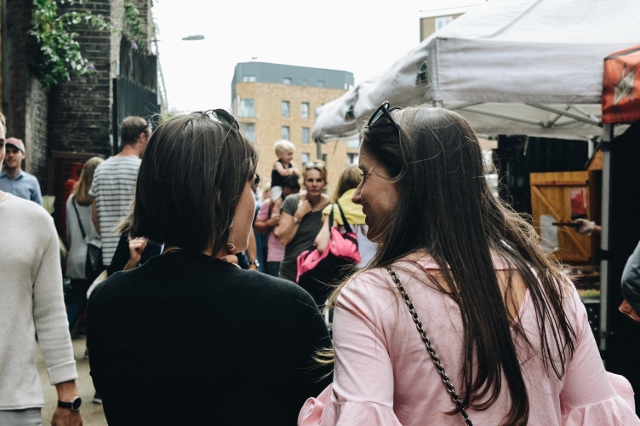 Two women enjoying a local street market
Shoreditch Trust's newsletter is packed full of activities for the whole community, to help your summer go with a sizzle. Find out more about: 
Volunteer week celebrations and the amazing 500 hour feat of our volunteer team,
Support for pregnant women and new mums in Hackney through 'Bump Buddies',
Our summer youth club for young people,
Gentle fitness activities for people living with physical or mental health problems,
Recruitment opportunities at Shoreditch Trust.
Click here to download a printable version of the newsletter.
Visit our newsletter signup form to receive every new edition.