Our Pigeons
Why are pigeons the Shoreditch Trust emblem?
---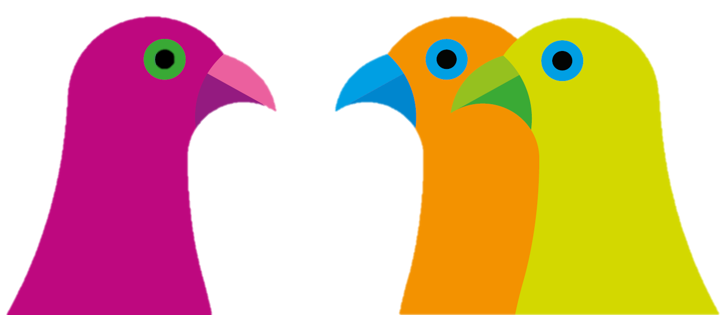 Download Shoreditch Trust pigeons to colour in
The Shoreditch Trust pigeon hatched in 2004. Working with our designer, Ponybox, we wanted to develop a strong graphic brand that tells Hackney's story in many wonderful, humorous and warm ways. Our pigeon has developed over the years, describing our work and all of us here at Shoreditch Trust.
Pigeons are the other great urban population. They travel great distances, but always like to come home in the end. They live in communities and in neighbourhoods.

They suffer and they prosper.
Like humans they procreate, relentlessly.
They are at once ridiculous and beautiful.
Comic and serious.
Hard working and lazy.
They preen, pose and fight.

They talk, chatter, sing and coo.

They are … just like humans.

And, like us, our Shoreditch Trust pigeons like to dress up and express themselves - although we're all just the same underneath.
Download Shoreditch Trust pigeons to colour in and share your creation with the tag #HackneyPigeons