Laura Prikken
Programme Manager - Health and Wellbeing and Long Term Conditions¦ Safeguarding Lead
---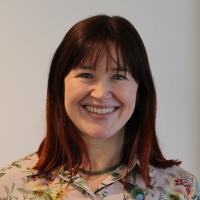 Laura is manages the Long Term Conditions programme including the Stroke Project, Community Connections and Health and Wellbeing Coaching.
Laura joined the Stroke Project in 2005 as a project worker on goal attainment scaling (GAS) for stroke survivors. She went on to working with groups, individuals and volunteers as a project worker, volunteer coordinator, project coordinator and became manager in February 2018. Her role currently involves managing staff, sessional staff and volunteers; delivering training; communicating with partners in the statutory and voluntary sectors; and developing new initiatives.

Laura is passionate about giving a voice to those affected by stroke, improving their opportunities, health and wellbeing and raising awareness of stroke in the wider community to help prevent further strokes.

Laura's background is in Psychology. She trained as a clinical and health care psychologist in the Netherlands and worked for several years in a variety of settings including counselling for anxiety and trauma and neurological rehabilitation before relocating to London.
Laura is involved in:
Neighbourhood Navigation Networks
Stroke Project