5 ways to take care of yourself
Shoreditch Trust originally produced this article for Hackney Life newspaper, to support people with limited or no internet access through the Coronavirus pandemic.
---
04 May 2020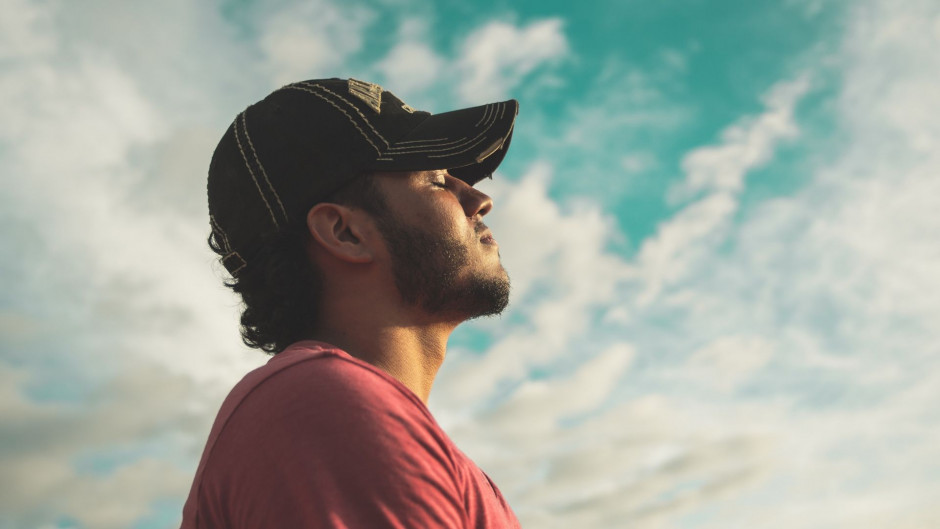 Download a pdf of the 'Pigeon Pages' wellbeing pull out.
You might be feeling worried about Coronavirus at the moment. It's understandable to feel this way, lots of us are self-isolating, feeling lonely, and missing our usual routines and activities.
It's important to take care of ourselves. There are five things, listed below, which researchers have found help our wellbeing. If you've taken part in a Shoreditch Trust course they might look familiar!
This article was originally published as part of the 'Pigeon Pages' in Hackney Life newspaper, a 4 page wellbeing pull out for people in Hackney. Download a pdf of the pull out.
---
Connecting to people enriches our day and help us move towards what matters most to us. We can connect by phone, email, letter, or face to face. Communicating with people gives us support and helps others too, whether it's people we love, a shop assistant, or meeting someone new. Connecting helps us to feel good about ourselves and feel like we belong. It's easy to feel disconnected when we can't go out, especially if you live alone, so try these ways to connect:
If a friend or family member is delivering your shopping, why not surprise them by writing them a letter and leaving it out for them to find?
Pay special attention to people you live with, by sharing a meal, turning off the TV and playing a game, or taking it in turns to share thoughts on a theme: try 'my favourite memory of you' or 'my dream holiday'.
Put a teddy, rainbow or sign in your window, wishing neighbours well.
Call a friend you've not spoken to for a while, they're more likely to be home at the moment!
If you are over 65 and not seeing as many people as usual, East London Cares run telephone social clubs where you can get to know your neighbours and receive packs of activities. Call them on 020 7118 4949 or email sasha.khan@eastlondoncares.org.uk
---
Learning keeps our minds active, gives us a sense of purpose and can improve our self-esteem. Learning doesn't have to be school subjects or involve reading and writing, it can be anything you find interesting or useful. There are lots of ways to keep learning:
Learn a new recipe. Try something you've never cooked before - try the recipes here.
Watch a nature programme or documentary on the television.
Find facts about Coronavirus from trusted sources, such as the NHS, but limit your exposure to armchair experts on social media.
Local charity Core Arts usually works with adults who have mental health problems. They are offering an amazing range of free online courses including R&B songwriting, art history and singing classes.
---
Be Active 
Keeping active supports our physical health, but did you know it also improves our mood? Exercise changes our brain chemistry and releases hormones which make us feel more positive. It doesn't have to be strenuous, find something that meets your activity level. 
If you can go outside, then a stroll, run or bike ride will support your fitness and also give you fresh air and vitamin D. Remember to stay at least 2 metres (6 feet) away from people in line with social distancing guidelines.
Gardening counts as exercise, so get planting with these simple windowsill gardening tips, from St Mary's Secret Garden.
Anchor Hanover works with Shoreditch Trust's Stroke Project. They have teamed up with Sports England to create 'Ten Today' - 10 minute exercise sessions, by older people, for older people. Listen every morning on BBC Radio 5 Live Sports Extra (channel 706 of your television or 12B on a DAB radio). Sessions start every 15 minutes from 5.00am – 9.45am. 
Dance like a pro - Strictly Come Dancing stars are giving free online dance lessons, with routines straight off the show. Check out the YouTube feeds of Oti Mabuse, Janette Manrara or any of your other favourite stars, or just turn up the radio and dance in your kitchen!
---
Give
Giving to others can make us feel good inside, increase feelings of self-worth and connect us to other people. Giving doesn't have to be about money, it can mean offering our time, wisdom, and thanks.
Thank healthcare workers for their hard work by joining the round of applause for the NHS every Thursday at 8pm. You can clap anywhere - in your lounge, or on your doorstep, just keep a safe distance from others.
Give your time to a local charity through Volunteer Centre Hackney (www.vchackney.org).
Give happiness through small acts of kindness: offer to pick up your neighbour's shopping when you get yours, if a whole packet of fruit or vegetable is more than you can eat, swap or share with someone.
Give your love. Show your family, friends or loved ones that you care. Giving love is more important than ever.
---
Take Notice 
Paying more attention to the things around us can boost our wellbeing and remind us to see what is good in the world that we otherwise miss. Some people call this 'being mindful' or 'noticing'.
Take a minute to look up and notice the sky, the spring sunshine (and rain!) and listen out for bird song, you might hear it more at the moment because there is less car noise.
Eat a meal slowly, really savouring every mouthful, noticing the texture, flavor and how the food makes you feel.
Notice the small things you feel grateful for. Even when things are hard you might be grateful for your home, a loved one, or just a favourite TV show, song or book.
At the moment you might notice that your mind is very busy, or you are feeling more worried or distracted. This is normal when things are changing a lot. This exercise can help quiet your busy mind.
Dropping the Anchor
When a ship drops anchor it stays in place even in powerful storms. When you have a storm of thoughts and feelings whirling around your head, this exercise can help you to 'drop an anchor' and stay grounded.
Push your feet into the floor.
Feel the ground beneath you.
Now sit up in your chair and notice how you're sitting…
Look around the room and notice what you can see…
Notice what you can hear…
Now take a few deep breaths…and see if you can breathe down into your feet…
And keep your feet pressed into the floor…
And see if you can stay present…
Notice the room around you…
Notice what you're doing here, right now…
And gently focus on your breath…