Winter pigeon Pages is here!
Read our newest issue of Pigeon Pages
---
17 November 2021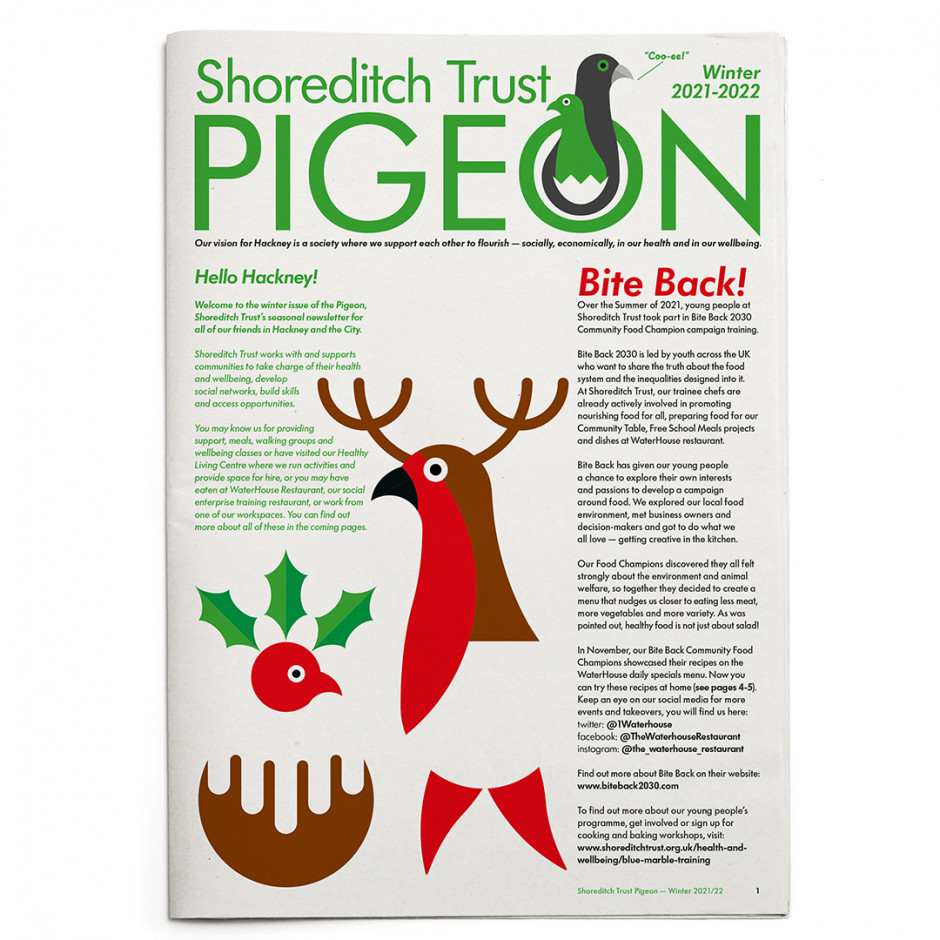 Dear friends of Shoreditch Trust
Welcome to the Winter issue of the Pigeon, Shoreditch Trust's seasonal newsletter for all of our friends in Hackney and the City.

Thank you for all your support throughout the year.