StarLit
StarLit was a Children's Literature Festival organised by Shoreditch Trust until 2012, developed to encourage children to acquire a passion for literature and reading, self-expression and creative writing.

---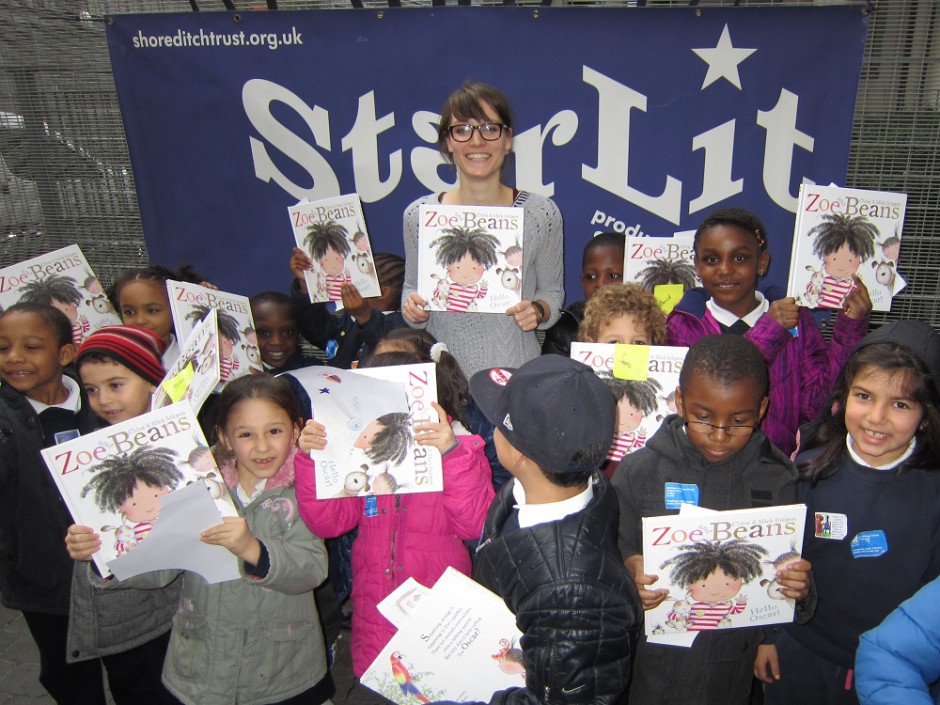 StarLit's unique festival model provided children in all participating schools with copies of books to read, followed by the opportunity to meet the authors of each title at a creative event.
StarLit has worked with more than 5,000 children, supplying over 200 classes and reading groups with books.
Authors that have appeared at StarLit include Philip Reeve, Malorie Blackman, Andy Stanton, Paul Stewart & Chris Riddell, Catherine Forde, Michael Foreman, Philip Ardagh, Beverley Naidoo, David Lucas, Michael Rosen, Jamila Gavin, Catherine Johnson, Julia Golding and Catherine Forde.
The 2012 evaluation produced the following results:
88% of children said StarLit volunteers enhanced their enjoyment of reading.
60% of the children usually speak a language other than English at home. 
96% of children said they enjoyed their StarLit book 'quite a lot' or 'very much'.
'Meeting Authors' was the most popular activity to encourage reading (70%).
'Writing stories' was the second most popular answer (18%).
The most popular responses to what children liked about reading with volunteers was 'they help explain the story', 'reading is more fun in small groups' and 'meeting new people in different jobs'.