Cushion Mountain for New Mums
Bump Buddy volunteers have received the perfect gift for Breastfeeding Awareness Week.
---
09 August 2019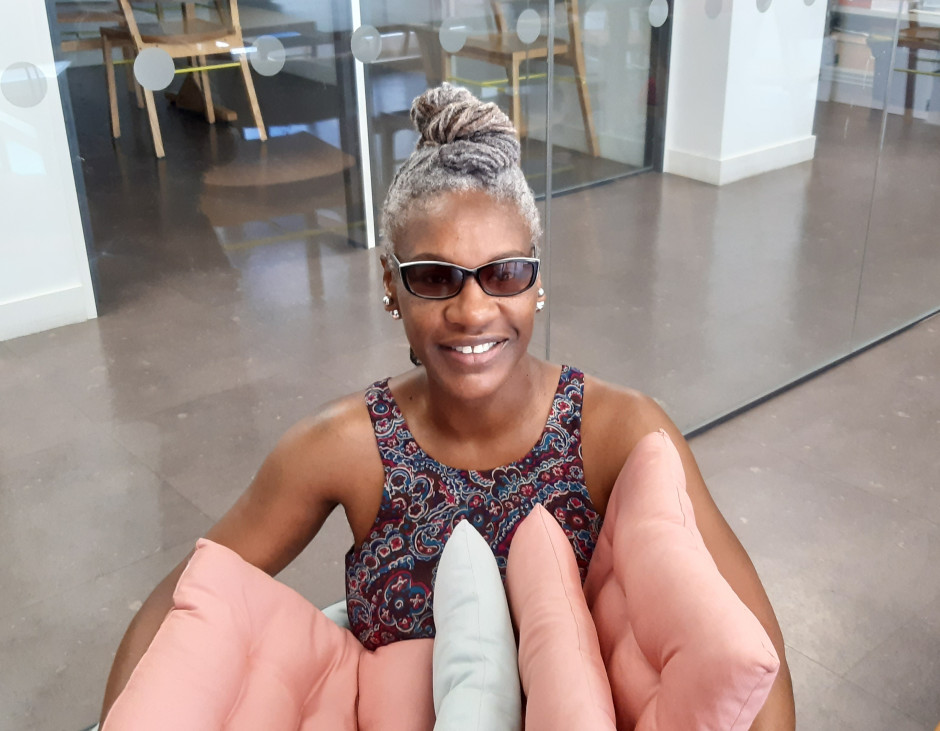 Bump Buddy Pauline with a tiny fraction of cushion mountain
Shoreditch Trust volunteer Pauline was delighted to help us accept an unusual donation this week – a mountain of 25 cushions from creative event design and brand experience agency Perfect Cartel.
The gift, to mark World Breast Feeding Week (1-7 August 2019), will help Shoreditch Trust's Bump Buddies project to support mums and babies who are breastfeeding, as well as mindfulness and group activities at the Healthy Living Centre in Hoxton.
Jane Lavelle, Bump Buddies Coordinator said:
"Breastfeeding isn't always straightforward at first! Cushions can help new mums get into the best position and keep babies in the right place. Our new cushions will help mums and babies at our new 'Baby Buddies' drop in support group starting this Autumn."
Bump Buddies supports pregnant women in Hackney. Women using the project are paired with an experienced local mum who is trained to offer support during pregnancy and early parenthood. The team offers:
breastfeeding support,
information to help plan your pregnancy and write a birth plan,
help to access low cost and free baby equipment and clothing,
support at antenatal appointments,
details of local children's groups.
The team are currently recruiting volunteers. If you can spare up to 4 hours a week to support a new mum click here to find out about volunteering opportunities. 
If you, or someone who know would like a 'buddy' during their pregnancy, or would like to join the Baby Buddies drop in group click here to find out more.