Waterhouse Restaurant
Waterhouse Restaurant is a social enterprise run by Shoreditch Trust since 2008. The restaurant hosts the Blue Marble Training programme and is open for breakfasts and lunches on the canalside
---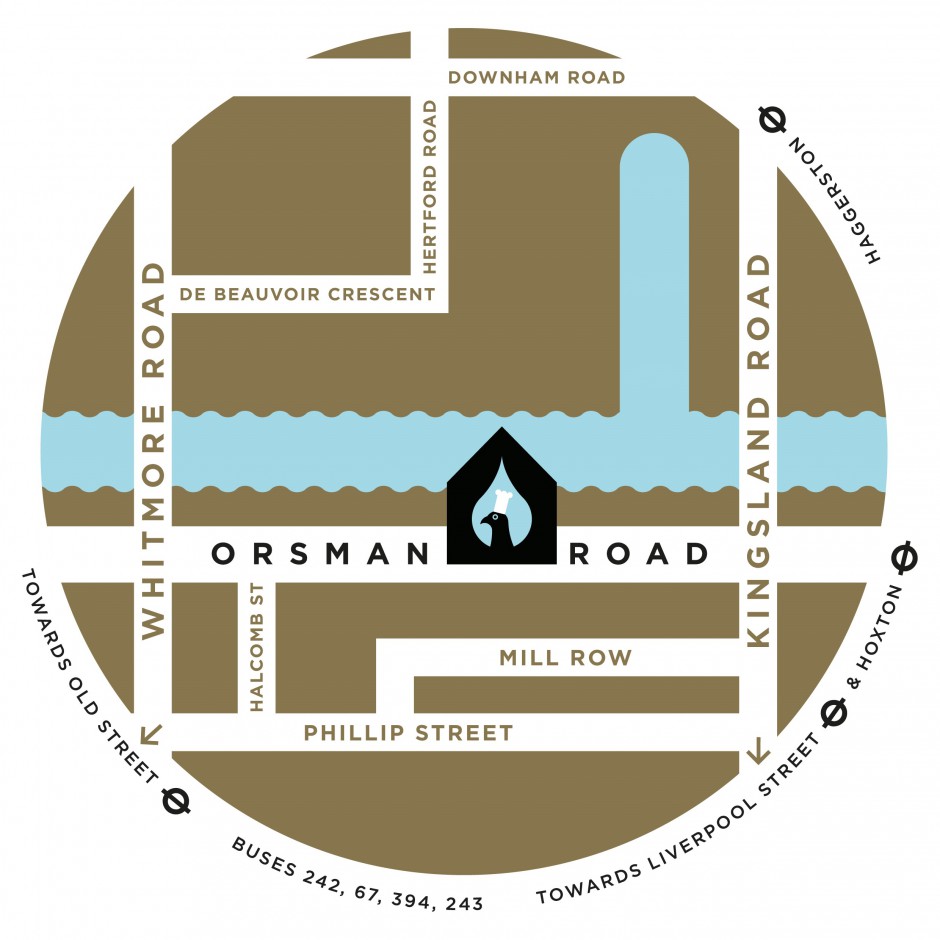 Enjoy a tasty breakfast or lunch and watch Hackney float by. Waterhouse is a moment of calm away from the busy urban surrounds. The restaurant is also available for private hire in the evening and at weekends and offers an external catering service.

BREAKFAST                                             LUNCH
Mon - Fri 9am-3pm                               Mon - Fri 12pm-3pm
Featuring an open kitchen, visiting Waterhouse offers a 'behind-the-scenes' insight into the restaurant world and Shoreditch Trust's Blue Marble Training. The culinary training scheme welcomes 16-25 year olds facing difficult circumstances, providing professional chef training, pastoral support and guidance. Proceeds from the restaurant contribute to the training programme.

Please visit the Waterhouse Restaurant website for menus, bookings and further information, or contact us:
eat@waterhouserestaurant.co.uk ¦ 020 7033 0123.
10 Orsman Road, N1 5QJ